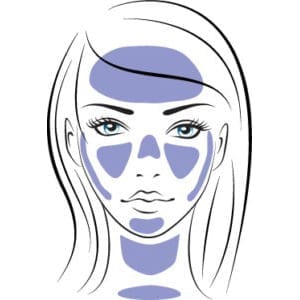 Aged like Fine Wine (Mature Skin)
We may be wiser and better with age, but sometimes our skin tells a different story. Mature skin is thinner which can result in dry, rough, scaly skin. The surface can start to develop tiny cracks that seem to spread like a spider-web. You may see this on the face, hands, legs and outer-arms.
Does this look familiar?
Broken capillaries around the nose and cheeks.
Deeper lines around the mouth, eyes and forehead.
Loose skin around the chin and eyes.
Dry, flaky skin.
Brown Spots
Look Fabulous:
Using powerful antioxidants such as Restoration C to tighten, brighten and protect from pre-mature aging.
Regular exfoliation helps to slough off damaged skin and encourage new, healthy skin.
Using Everybody 24/7 helps to exfoliate skin on the body, prevents wrinkles and moisturizes dry, cracked skin. It's a critical component for anti-aging skin care and staying fabulous.
Look Not Fabulous:
Going outdoors without Sunshield SPF 30 Moisturizer. 60%-70% of UV rays will reach you even when it's cloudy. Protect your skin year round.
Skipping makeup primer. Fabu Fill smooths skin, fills in lines and wrinkles and ensures that your foundation looks flawless all day.
Skipping the neck and décolleté. This area can show telltale signs of aging including dark spots and sagginess. Be sure to include this region in your daily Home Program.