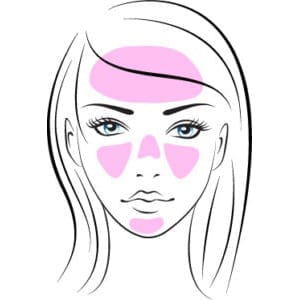 China Doll (Sensitive Skin)
Does your skin look pink, feel itchy, dry and have a slight burning sensation to products or environmental factors? If so, you are Sensitive. Sensitive skin can be genetic; it can be a reaction to extreme heat or cold and can even be a result of medication and lifestyle habits. It's important to treat this skin type gently with non-irritating, calming products.
Does this look familiar?
Rosacea (Ruddy Cheeks, nose. Or all over Reddish appearance)
Dry, itchy or burning sensation to products.
Blotchiness or redness.
Look Fabulous:
Using an ultra-calming fluid such as Calm Efx. Powerful antioxidants protect this delicate skin from free-radical damage providing the very best in sensitive skin care.
Using it's the Balm on face, lips, hands, neck, feet and elbows. This ultra-moistening wand helps to alleviate dryness and sensitivity.
Look Not Fabulous:
Indulging in spicy foods, caffeine and alcohol can trigger sensitivity.
Using products with strong fragrances.
Extreme hot or cold weather