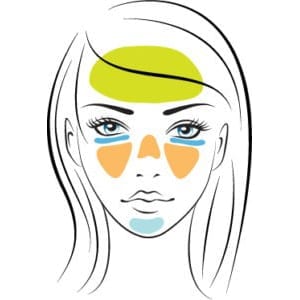 Ups & Downs (Combination Skin)
Is your skin on a daily rollercoaster? One day you're dry and one day you're oily? You probably have Combination skin. Oiliness, dryness and normal skin can all be present. Determining a Home Program can leave you very confused. That's OK. This is one of the most popular skin types. For you the goal is to balance the oiliness and dryness, prevent future breakouts and enhance the overall glow of your skin.
Does this look familiar?
Blemishes and fine lines may be present at the same time.
Oiliness in the nose and check area, dryness in other areas.
Skin may appear drier in the morning and shinier in the afternoon.
Look Fabulous:
Don't settle. Switching up your products throughout the year can help your skin adapt as seasons change. It's ok to have a richer moisturizer for Winter and a lighter Moisturizer for Summer.
Indulge in a mask. Masks are a great way to instantly revitalize skin giving it a healthier glow while pampering yourself.
Look Not Fabulous:
Going to bed with your makeup on. This is a huge no-no. Cosmetics can clog pores leaving you battling breakouts and overall dullness.
Ignoring your eyes. This is the thinnest most delicate area on the face. Be sure to use an eye cream to soften fine lines and give a rested appearance.